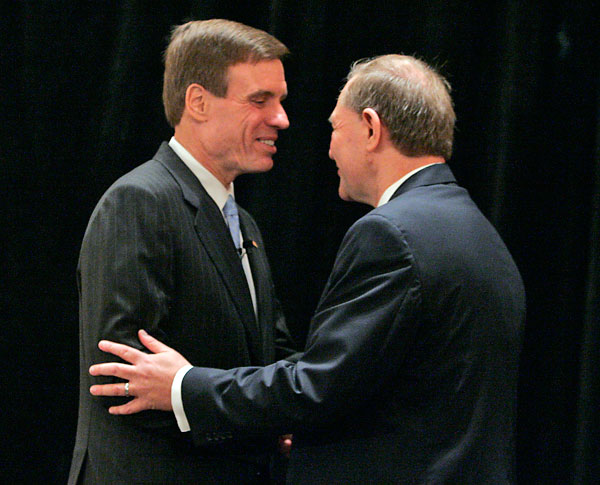 Just as former Gov. Mark Warner was basking in the limelight after his keynote address at the Democratic National Convention in Denver comes word that he's balked at a broadcast debate with his Republican foe back in Virginia.
According to the League of Women Voters of Virginia, Warner notified the League that he would not participate in its televised debate.  According to the League, former Gov. James Gilmore, the Republican candidate, said he was willing to participate.
The debate would have been the only joint event where all Virginians could view the candidates on free television.  In July, however, the two candidates squared off at what was described as their "first debate," sponsored by the Virginia Bar Association.
By Peter Vieth