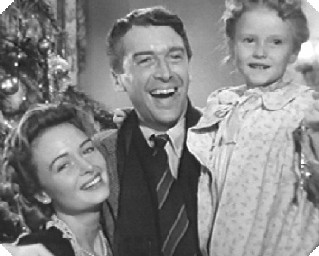 Just as we finish wiping our eyes after our annual viewing of George Bailey's rescue by the community he served, now comes word that Bedford Falls has been sold.
No, not the fictional Bedford Falls, the setting for Frank Capra's "It's A Wonderful Life."  This Bedford Falls is a 43-unit subdivision in Gloucester County, featuring streets named after characters in the famous movie.  Apparently, the beleaguered developer could not make the loan payments and the bank foreclosed.  The bank, EVB, bought the development for $610,000 in the foreclosure auction last week, according to the Daily Press.  The bank expects to hold onto the property until the market improves.
No word if any offers are coming from Henry F. Potter.
By Peter Vieth